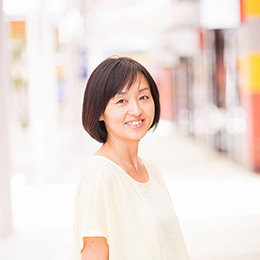 【Profile】
So far, I've worked as an editor and writer about cuisine, traveling and lifestyle.

I moved to Okinawa in 2011.
The blue sky and sea, the deep green forest, the bright sun.
Surrounded by rich nature and warm people, the more I live in Okinawa the more I feel fascinated by it.

Treasuring the encounters made in this place, I want to introduce you to people who create things, craft art that is rich in personality, ingredients characteristic of tropical countries, and, with them, their background.

I've also two very mischievous sons, so I'll show you also places you can enjoy with children.

I'll provide you information that will make your time in Okinawa more pleasant and memorable.




BLOG Chiisanahitoto
Information