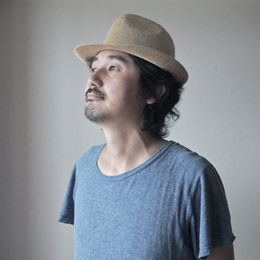 【Profile】
I am a freelance movie director. Moved to Okinawa from Tokyo three years ago.
I am so excited about my new title "Movie Writer."
I would like to imprint "fun,""uniqueness,""beauty,"and "softness"of rare nature and culture of Okinawa.

Since 1997, I have been directing many image products such as music videos, CMs, films, VJs, etc.
Since 2002, I started an activity as a producing unit for image space "SAKKAKU."
I have been producing perfect images for a large number of festivals, live performances, fashion shows, art events, etc. both at home and abroad.




Website
sakkaku.tv
Information