Sandy / Photowriter + Designer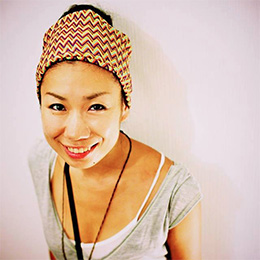 【Profile】
I am from Saitama prefecture. After graduating from university of arts, I have worked in Tokyo as a graphic designer. Afterward, I went to the United States. There I ended up covered with sand in the art event Burningman, which is why I have been given the nickname "Sandy".

After going back to Japan, I became a worldwide sundries buyer for the shopping portal site "Caramel". I was traveling around the world to buy sundries and to write blogs or tweet everyday. I moved to Okinawa 2 years ago and I am now a graphic designer and a freelance photographer.

I am doing my best to show people in the most positive way Okinawa's deepest places and people, culture, events and other things!




Facebook Account
Information